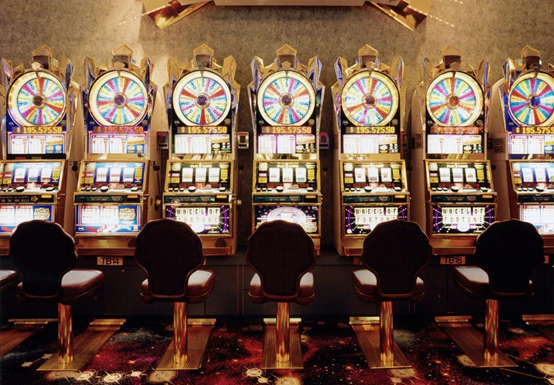 Slots-Back when I worked security in an Atlantic City casino, patrons would often ask me, "Which slot machine is the one that's going to hit?" My usual response was, "If I knew that, I wouldn't be working here anymore," followed by a knowing chuckle. Never failed to get at least a smile in return.
1
Slot machines remain the most important money-making part of casinos in the United States. In many states, casinos make between 65 and 80 percent of their gambling income from slots. In Las Vegas, the percentage varies from 88 percent in casinos that cater primarily to locals to 50 percent on the Las Vegas Strip, where high rollers betting tens of thousands a dollar a hand skews the results in favor of table games. Every day, players put millions of dollars into slot machines. Why?
2
The chance aspect of slot machines is what makes them so appealing to so many people. If you know how to put cash into a slot and push a button, you have just as good a shot at winning a jackpot as someone who's been playing for twenty years. In the end, it all comes down to luck. And who doesn't feel lucky, sometimes?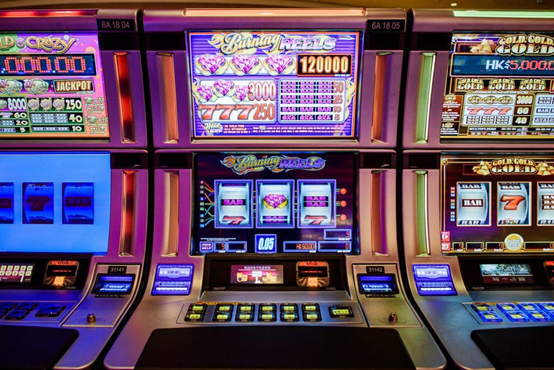 3
Slot machines appeal to casinos because they are, as long as enough people play them, stable money-makers. To explain why they are so reliable for casinos, I talked to Bob Ambrose, who broke into the industry at the Tropicana Atlantic City in the early 1980s and is today a gaming consultant and casino management instructor at Fairleigh Dickinson University. "It is all," he says, "about the game math."
4
When casinos look at how a slot machine is performing, the most basic number they look at is the drop. That is the money deposited by the player in the machines. Another number you might hear is handle, which Ambrose defines as the total amount bet by a player. How can a player bet more money than she puts in? Well, if she puts in $100, wins a $50 jackpot, and keeps on playing until all her money is gone (including that $50 "win"), she has generated a drop of $100 and handle of $150.
What's left after the machine pays out its jackpots is the casino win, also known as revenue.
5
So how do slot machines decide who wins and who loses? "Payouts on slots are statistically calculated," says Ambrose. Pressing spin activates the random number generator, which is an algorithm that determines whether each spin is a win or a loss, and how big a win is. Each game, Ambrose says, has a set hold percentage and a pay table that details how often and how much games will pay back.
Games with low volatility, like video poker, pay back more frequently but in smaller amounts, while high volatility games, like the Megabucks progressive, have fewer, bigger (think several million dollars at most) hits. So while the potential payoff from a high volatility game can be bigger, your money will usually buy you more time playing on a low volatility game.
Can a player get an edge on a slot which relies on pure chance? Not really. "There is a statistical advantage for the casinos," Ambrose says. "The math of the game ensures that casinos generate a consistent positive win for themselves."
if slot machines never paid out anything, players would stop playing, and casinos would go out of business. Most jurisdictions mandate that slots return a set minimum amount to players .
And that is the appeal of slots, to casino manager and jackpot hunter alike. "For the player," concludes Ambrose, "there has to be a realistic chance to win. But in the long run, the edge will always fall in the casino's favor."
Something to remember, because no matter how lucky you feel, eventually the casino will get luckier