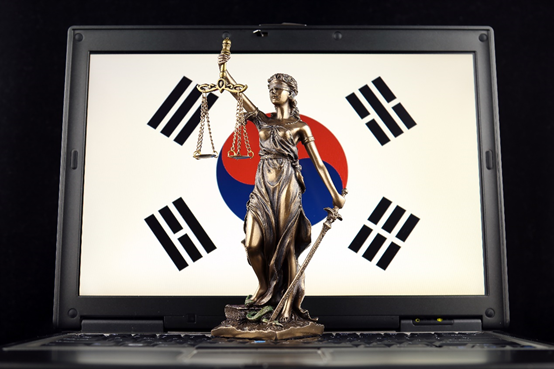 A South Korean crypto fraudster who duped victims out of some $1.7 million worth of bitcoin (BTC), ethereum (ETH), and fiat has been handed a five-year jail sentence.
Chosun reported that the man (33), identified only by his surname Han, was sentenced by the Criminal Division of the Seoul Central District Court. The court also fined Han around $700,000.
The court heard that Han had claimed to have created a blockchain-powered platform for webtoons – web-based cartoon strips – in April 2019. Webtoons are extremely popular in South Korea, and have grown into a multi-billion-dollar industry.
Han created a firm to back this project, and the company apparently went on to create a cryptoasset. Han claimed that this token would become the sole currency that could be used on the platform. The court heard that he told investors in his project that the firm was seeking to have the coin listed on a major crypto exchange – and that this would see its worth rise 10 times higher than its current level.
The hitch in all of this, the court heard, was that there was no platform – just empty promises. Prosecutors explained that Han lacked both the "ability and the intention to develop a platform" or "list a cryptoasset." Thirty victims were drawn in by Han's rouse, however – and backed him with BTC, ETH, and fiat KRW funds.
The court ruled that Han's claims to be able to boost the coin's price by seeking a listing amounted to "investment fraud."
Crypto-Fraudster Gathered BTC, ETH, Was 'Indifferent to Victims'
Han appears to have continued attracting investors paying BTC and ETH until the police stepped in to investigate the platform last year.
The presiding judge stated that Han had sought to "speculative fever" in the project's group chatrooms and that he had shown "indifference" to his "victims."
But the judge also criticized the victims, castigating them for backing "a business based on new technologies without looking closely at the reality of the situation.
The judge added:
"[The victims] made extremely high-risk investments in pursuit of high returns that would be difficult to achieve in a fair manner on the [cryptoasset] market."
The government earlier this month stated that it had traced $1 billion worth of fraudulent crypto transactions thus far in 2022.
U.TOWN:https://u.town/en