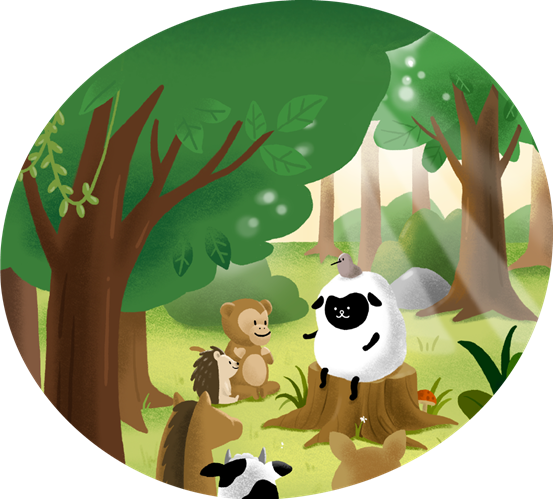 Welcome to Lazyfarm NFT!
Lazyfarm NFT is a collection of cute and unique Ethereum-based NFT collections. Lazyfarm's first NFT project, Archie & Jo, consists of 10k NFTs, each one with a distinct feature. Lazyfarm's characters have solid and endless stories. In addition, we plan to maximize the usability of NFT through active gamification and production of NFT-based merchandise. Discover the limitless allure of Lazyfarm NFT and join the Lazyfarm community today!
What is Lazyfarm?
Lazyfarm is a farm in virtual reality where cute and lovely characters live together. Unlike the standardized and exploitative farms in the real world, all the characters in Lazyfarm live a peaceful life with their own unique identity. Characters who have experienced a centralized and arbitrary past have created a decentralized community against it. On these equal farms, the Lazy Fam are self-sufficient by working cooperatively with each other. Join us now to create a more peaceful farm!
An Ongoing Project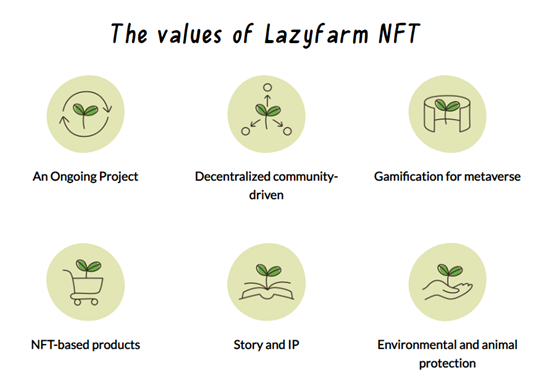 Lazyfarm is a collection of lovable characters that exist in the Metaverse.
A range of unique characters will follow after the initial, Archie & Jo.
We plan to expand Lazyfarm's ecosystem with various character designers.
Operate an ongoing NFT project for the community.
Decentralized community-centric
All Lazy Fam members will be treated as equals.
The community of Lazyfarm is of the highest importance.
We plan to build a DAO using our own token for the community to contribute their ideas. Projects will have transparency and will reflect the feedback of the community.
Games in the Metaverse/Virtual Reality
The Lazyfarm NFTs are utilizable characters within virtual reality.
We plan to develop an open-source game for the NFTs.
We plan to build Lazyfarm on established Metaverse platforms such as The Sandbox, Decentraland, My Neighbor Alice, etc.
The games will be based on the Lazyfarm lore for an enjoyable story-driven experience.
NFT-based products
The Lazyfarm characters will appear as real-world products.
The products will include but are not limited to stickers, calendars, apparel, and figures.
We aim to approach and educate people unfamiliar with Crypto through Lazyfarms characters.
Story and IP
Each character in Lazyfarm has a unique story.
With these characters, we plan to make products such as emojis, webtoons, picture books, etc.
Environmental and animal protection
Lazyfarm is at the forefront of environmental and animal protection.
We will inform people about the importance of the environment and animal rights through various stories and content.
A portion of Lazyfarm NFT's revenue will be donated to environmental and animal protection organizations.
U.TOWN:https://u.town/en