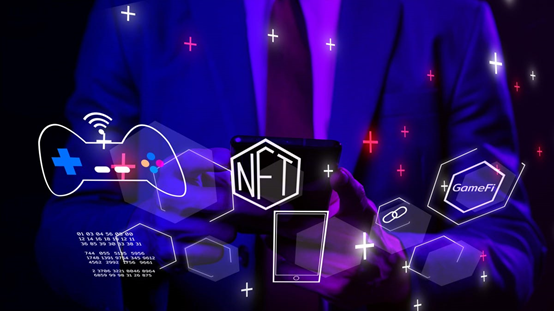 GameFi
yet another investable sector in the crypto universe. Is it for real? Yes. Yes, it is.Since the fall of the ICO market around 2017, and a roughly two-year pause in the crypto hype, the cryptocurrency investing world had a back-to-the-drawing board moment. Developers and tech entrepreneurs created new sectors to get investors interested. If the ICO market is dead, and if the cryptocurrency market was ever going to be more than Bitcoin
BTCand few blockchain platforms like Ethereum, a whole new menu of risk assets had to be created. Decentralized finance and yield farming was one. The new blockchain protocols are another.And over the last couple of years
It's not just for gamers
of course. The investable universe would be too small if only gamers were involved. But there are enough blockchain games out there and supporting projects in the non-fungible token space that give investors a new place to gamble those U.S. dollar coins in their Coinbase account.GameFi is not an investor boondoggle anymore than cannabis ETFs, or venture capital funds. Some projects will be failures, no different than any new company.This is a real market, with billions at play, designed primarily around the massive rise of blockchain-based video games in the new Web 3.0 universe (or simply Web3), where developers can go in and create their own worlds. They make money that way. If you're new here, they call it play-to-earn.GameFi's market cap is over $11.6 billion, with daily trading volume of around $2 billion, though this number is in fast decline due to the general sell-off in the market.
This is GameFi in a nutshell.
Imagine this: you're playing Minecraft. You can create your own world and characters inside Minecraft through a creator's engine. You sell them. This is GameFi in a nutshell.The game matters. "I should feel compelled and hooked to come back to the game because I enjoy playing it. It shouldn't be only because I can earn tokens," says Arunkumar Krishnakumar Chief Growth Officer at Bullieverse in London. They have their own creator's engine for serious gamers who want to build their own worlds within the Bullieverse game can monetize what they've created."As a gaming platform, an immersive experience allows gamers to be more invested in the game. As they feel more invested, they tend to promote the game and become ambassadors of the game," he says. "This has definitely been our case."There are about 3 billion online gamers across the world with Asia taking 55% of that market. By 2024 the mobile gaming industry is expected to generate $116 billion from gamers spending online.There are 2.5 billion online gamers in the traditional Web 2.0 world compared to only around 5 million estimated to be in the Web3 world. Due to the developer and consumer incentive mechanisms that Web3 offers, the gamer base for Web3 is seen rising fast. Web3 games are still behind the games we are all used to on X Box in terms of gaming experience, but that will change and if GameFi is part of that, then therein lies the growth story.
Silks is an online horse racing metaverse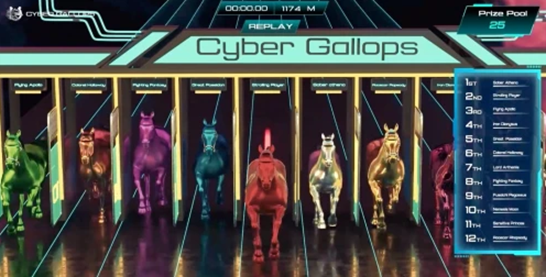 "GameFi at a high level is the convergence of videogaming, gambling and investing into a new form of entertainment," says Dan Nissanoff, co-founder, and CEO of Silks in Florida. Silks is an online horse racing metaverse, GameFi style. "We are building a derivative play-to-earn metaverse that mirrors the real world of thoroughbred horseracing. Our vision is to deliver the exact economic experience of owning a racehorse in real life…only in the metaverse. When your horse wins a $100 grand prize purse in real life, the owner of that horse NFT wins the same."